Reliable Inflatable Tent Manufacturer
Choose Moloy, your trusted partner in inflatable tent business!
Put your needs first. We always make your design into reality!
Durable branded inflatable tent with rapid delivery time.
Create unique designs, sizes, and colors to meet your specific requirements.
Competitive pricing and cost savings for our wholesale buyers and brand owners.
Rich experience working with top outdoor brands.
The inflatable camping tent has been more and more popular in families' camping events. The inflatable function makes it more convenient and easy to store in one small bag. Inflatable tents can be set up quickly using an air pump. They are also more lightweight than traditional tents. Compared with metal frames, inflatable tube frames can be more stable and secure.
The entire tent is supported by inflatable tubes. The tubes can be TPU or PVC material. Thickened polyester cotton fabric or Oxford cloth can be used based on your needs.Unlike automatic tents with pole, the air tubes can never break in windy places. With mesh vent window,
According to different shape of inflatable camping tents, it has several types
House camping tent
Bell camping tent
Yurt camping tent
Tunnel camping Tent
Teepee camping Tent
Ball type Tent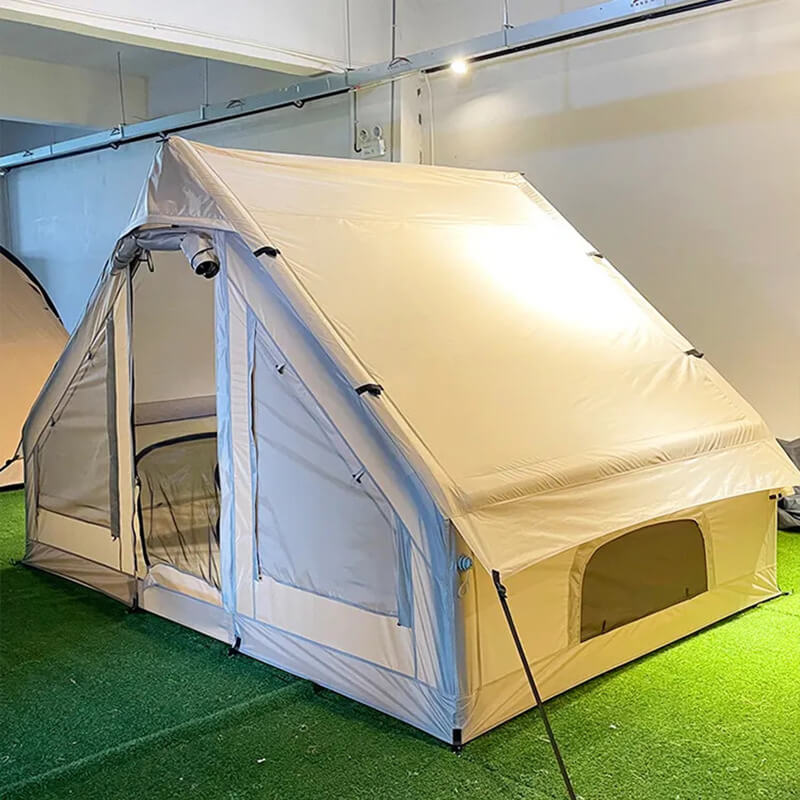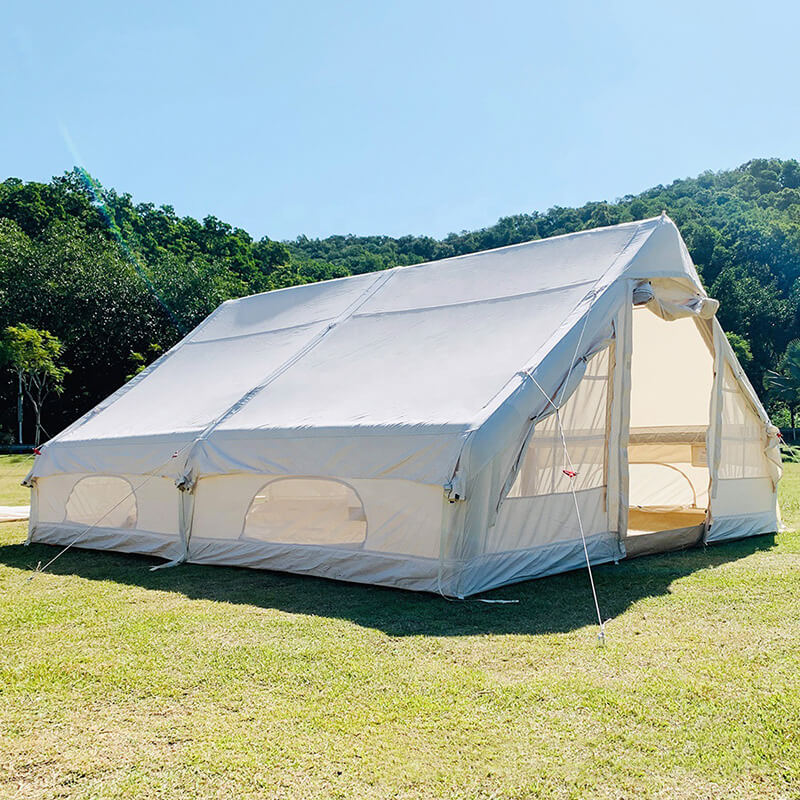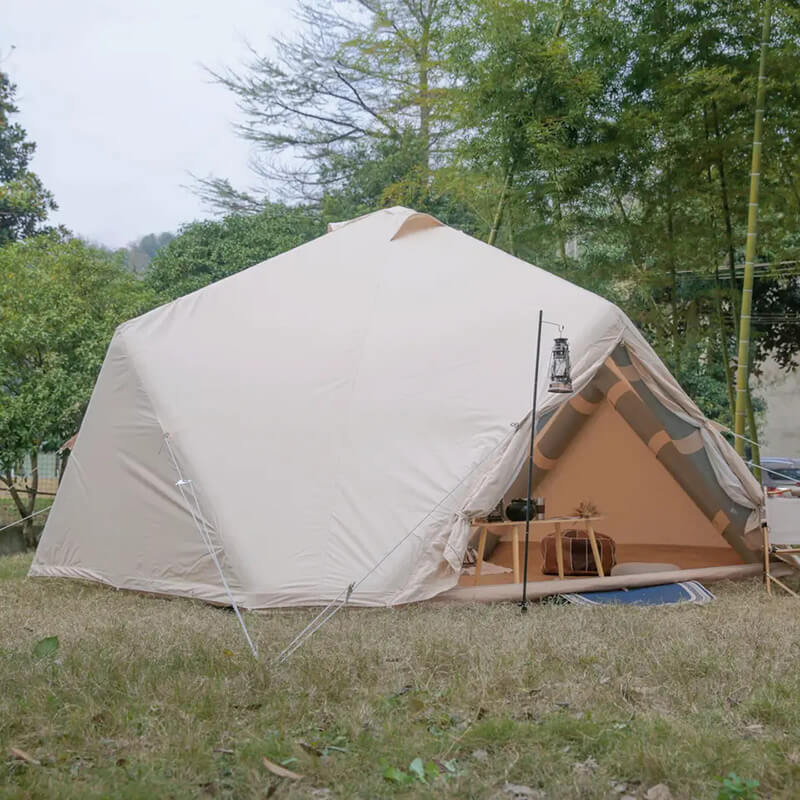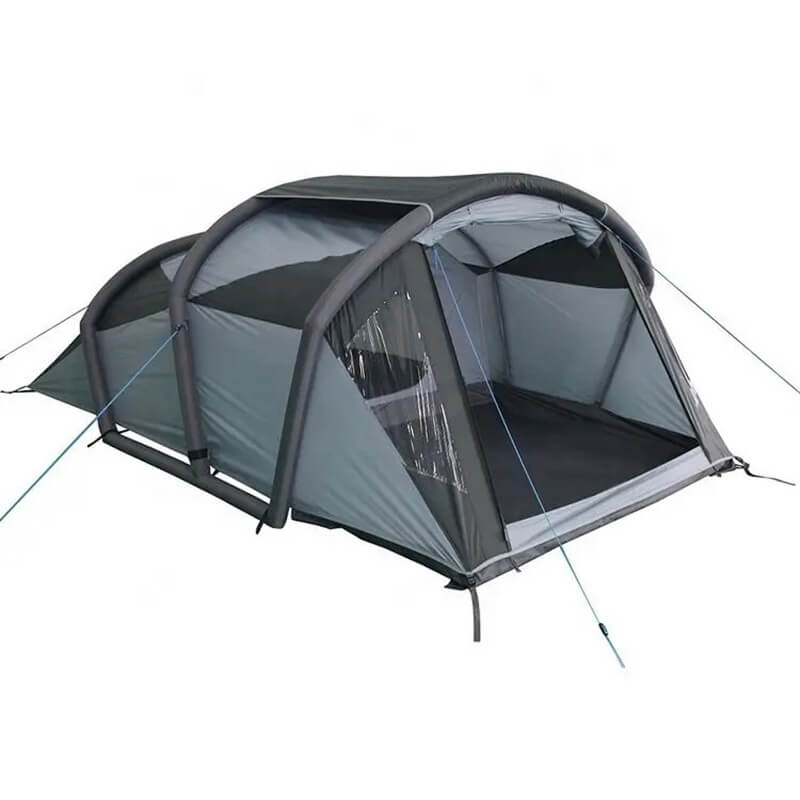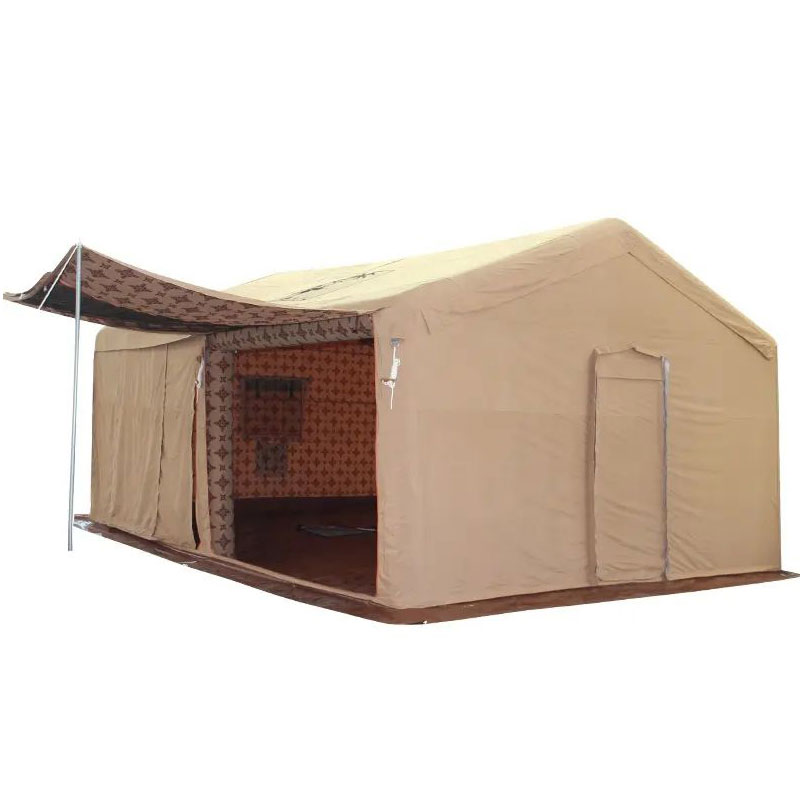 Middle East Inflatable Tent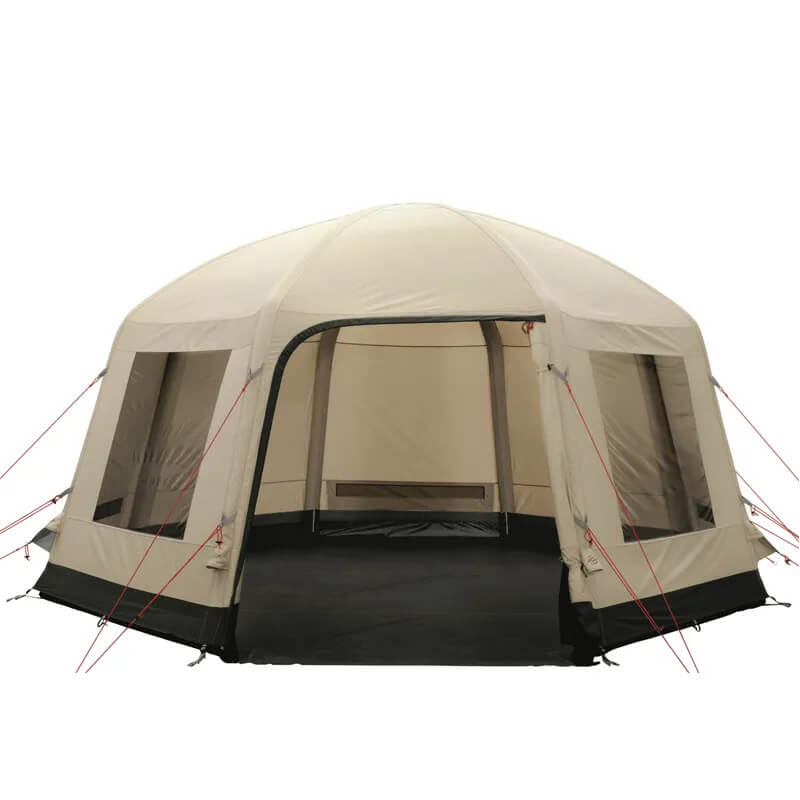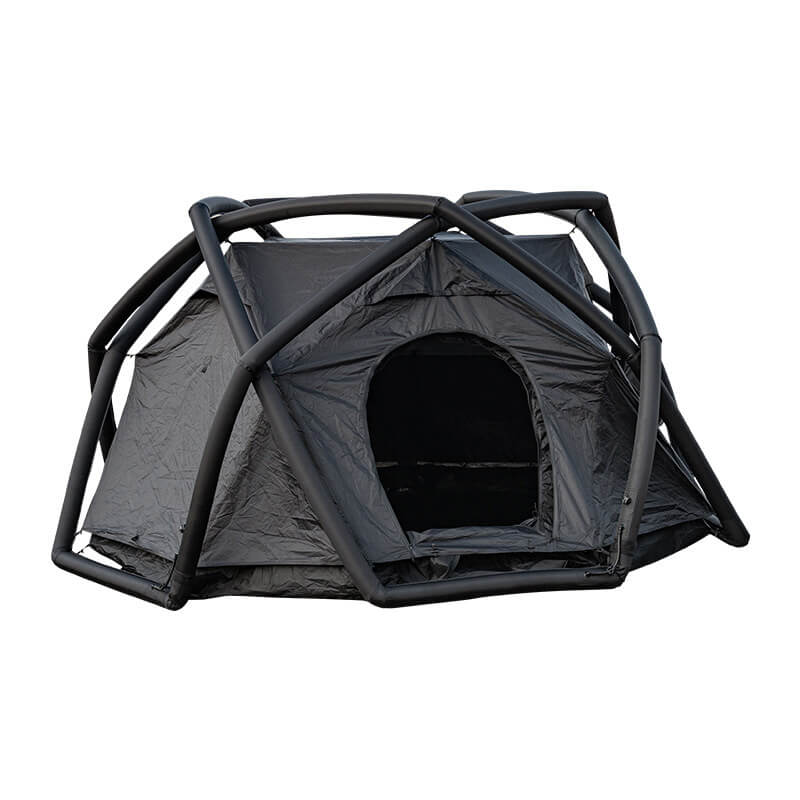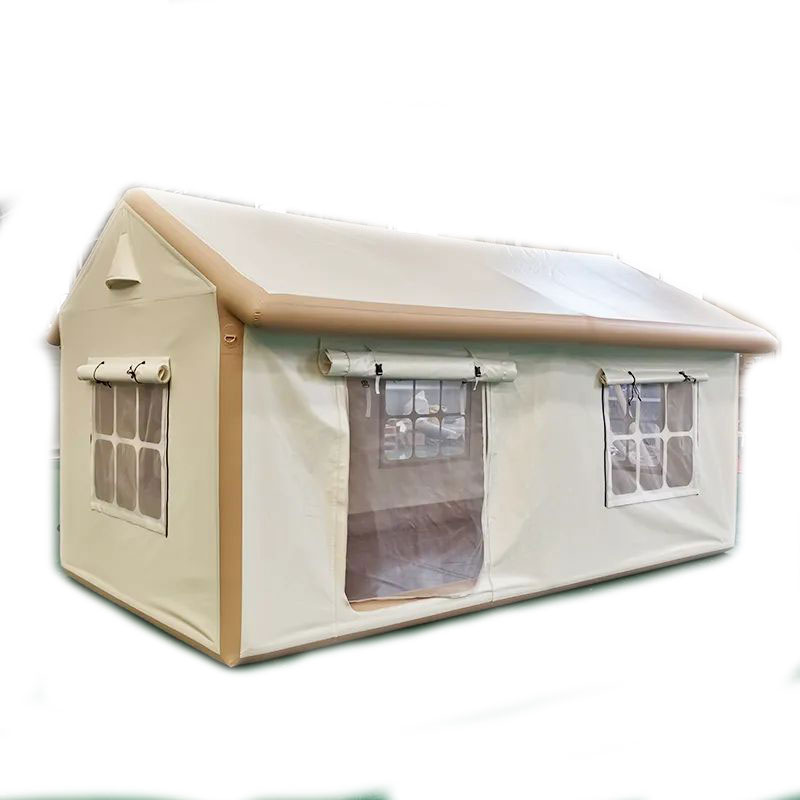 Funktioner
With high-density mesh at the door and windows, it can ensure good air circulation and protection from insects.
The PVC inflatable tube is durable to support the tent, and not break easily.
The enforced wind rope webbing can ensure the wholesale tent is stable in windy environments.
The three-dimensional design allows you to adjust it according to your needs.
In inclusion, This inflatable camping tent is the perfect choice for anyone who loves the outdoors. With just a few seconds, this tent will be inflated and ready to use.
We design new inflatable rooftop tent with a lighter weight and smaller packing size than regular car roof top tents. It can spare more space for your car.
Inflatable rooftop tents are more stable in the windy environment than regular car tents with pole support. The inflatable tubes make it safe and bring more durable support. It can be inflated in just minutes using an air pump. Regular car tents with pole support require more effort.
The windows with mesh protect people from mosquitoes and make air through. People can enjoy the night sky through the top window of the tent. The space is prepared for 2-3 people.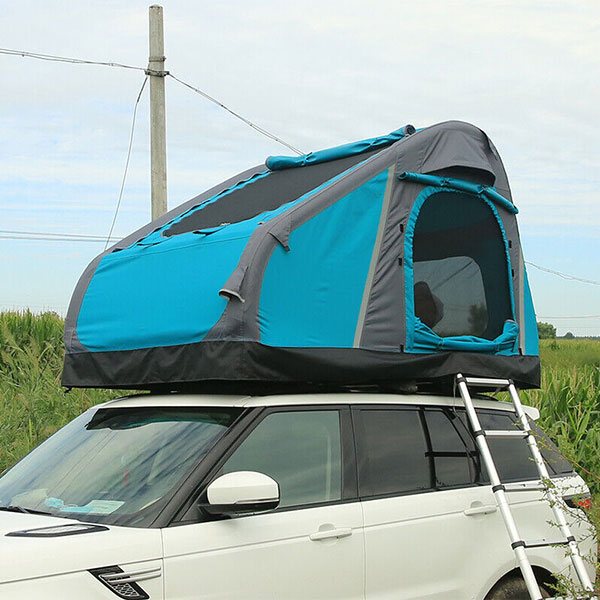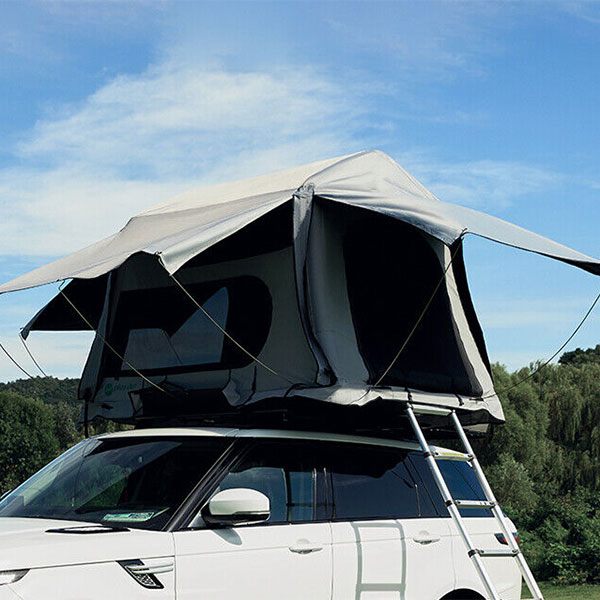 Other Car Tent
Car tents are a convenient way to camp on the go. There are several types of car tents available with different features and benefits.
Tailgate Tents attach to the back of your car or truck and provide a covered area for tailgating or camping. These tents are ideal for outdoor events because they provide shade and protection from the sun, rain, wind, and other elements.
Soft Roof Top Tents are made from fabric that attaches to the roof of your car or truck. They are easy to set up and take down, and provide a comfortable sleeping space with a soft fabric roof. They are ideal for camping trips in the summer.
Hardshell Roof Top Tents have a hard outdoor shell on top, usually with fabric walls. They provide weather protection and are simple to set up and disassemble and are suitable for all seasons.
Car side awning is a shader mounted on the roof rack of your vehicle that allows you to cover a larger or smaller area near your car for camping or other outdoor activities. They are ideal for cooking and eating outdoors
For More Rooftop Tent, Click
here

.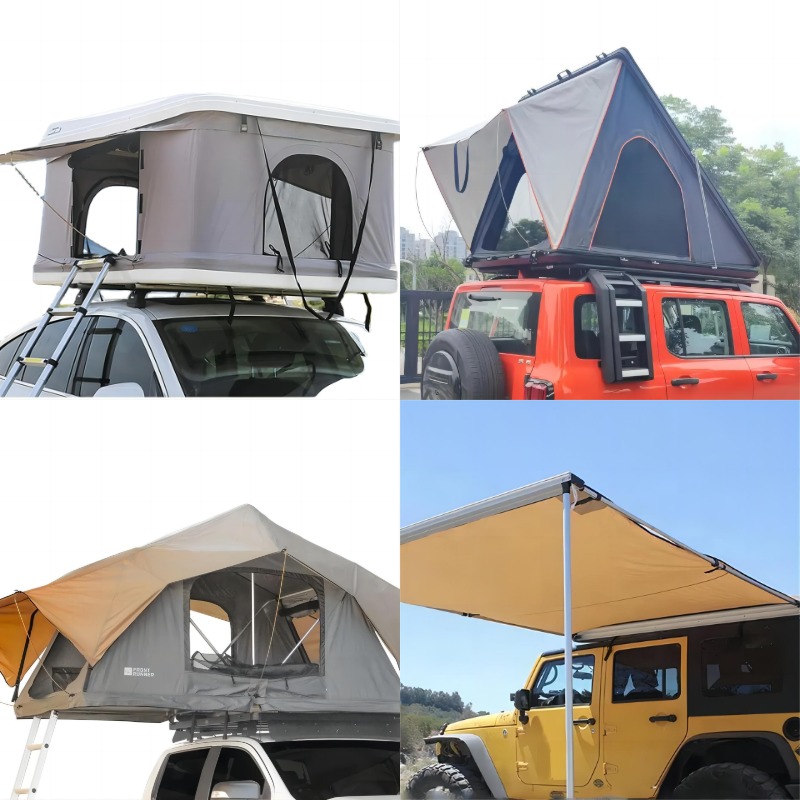 The inflatable X tents are often used at festivals, outdoor exhibitions, sports events, indoor exhibitions, and parties. Advertising inflatable tent has 4 inflatable legs. It can be enclosed with detachable side panels. The canopy/roof, legs, and side walls can be printed with your own brand/design using heat transfer printing. The waterproof and durable material allows the inflatable x tent to stand for a long time. The inflatable canopy tent with LED lights would be a perfect option for nighttime events. The over-pressure valve, YKK Zipper, and TPU bladder stabilize the inflatable tent.
We provide various diameter ranges of inflatable X-tents (Inflatable Promotional Tent) from 3 to 12 meters. If you are looking for a various activities Custom Inflatable Tent supplier, please look into our customization services. Our team is dedicated to providing exceptional custom Inflatable Dome Tent.
| | | | | | |
| --- | --- | --- | --- | --- | --- |
|   | 4*4 | 5*5 | 6*6 | 7*7 | 8*8 |
| width "X" (m) | 3.9 | 4.8 | 5.8 | 6.8 | 7.8 |
| length "Y" (m) | 3.9 | 4.8 | 5.8 | 6.8 | 7.8 |
| height "Z" (m) | 3.7 | 3.3 | 3.9 | 4.7 | 5.4 |
| Covered area (m2) | 15 | 23 | 32 | 46 | 60 |
| Weight (kg) | 36 | 40 | 50 | 68 | 80 |
| Set up time (min) | 8 | 10 | 15 | 20 | 25 |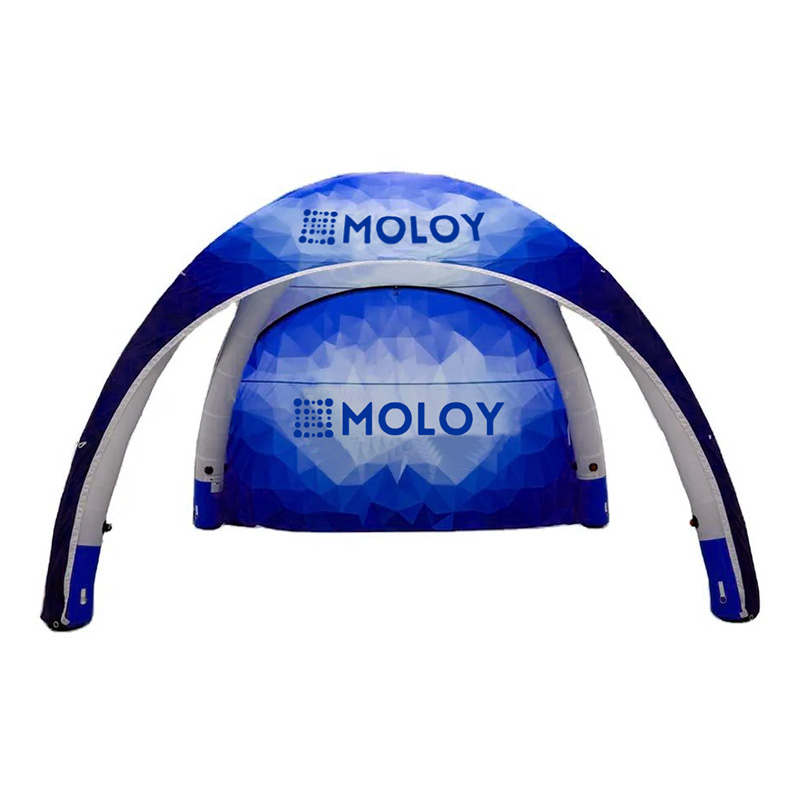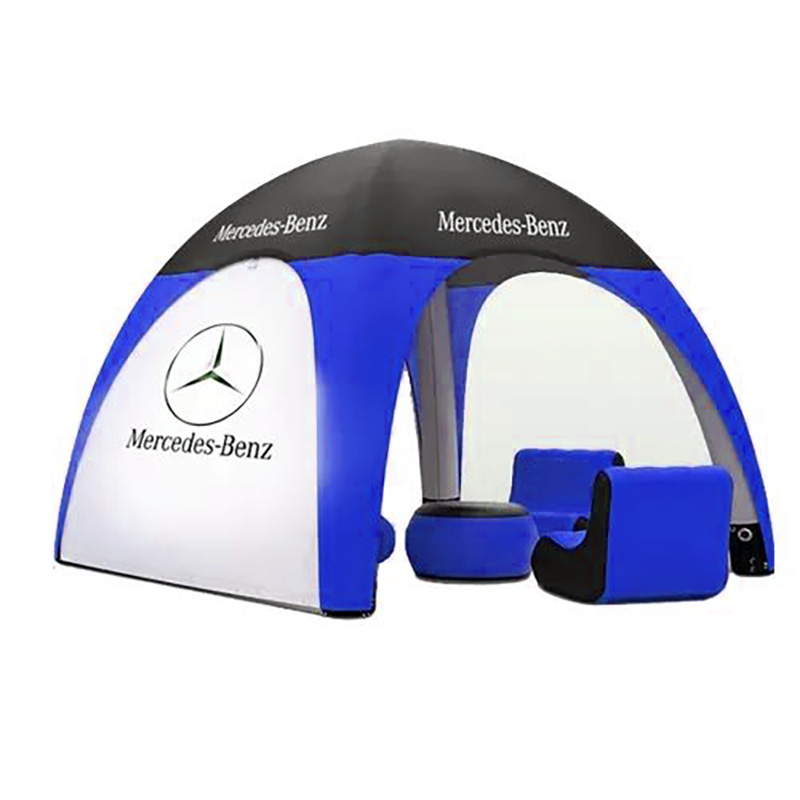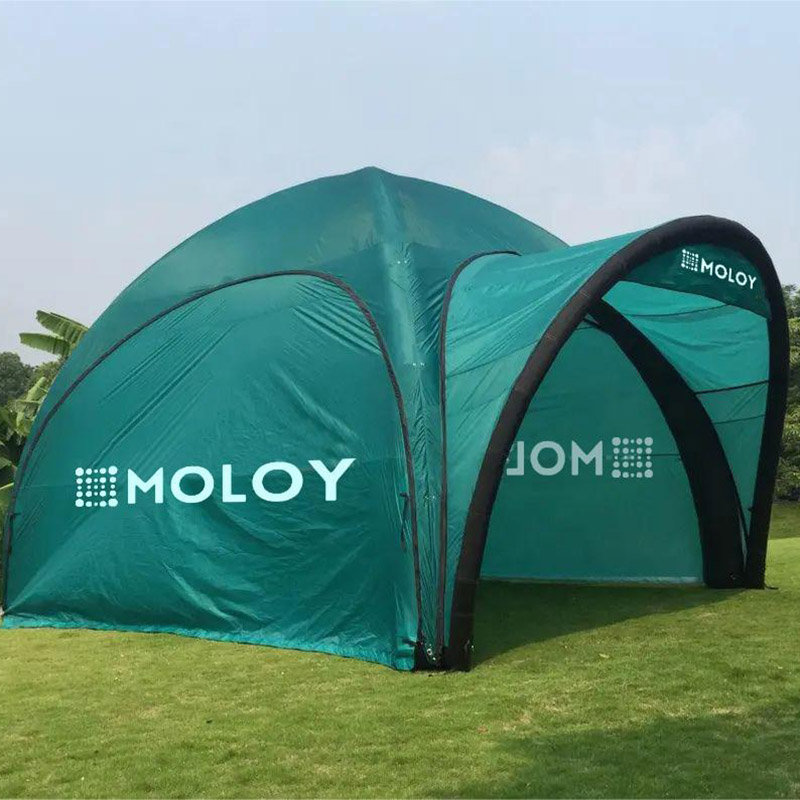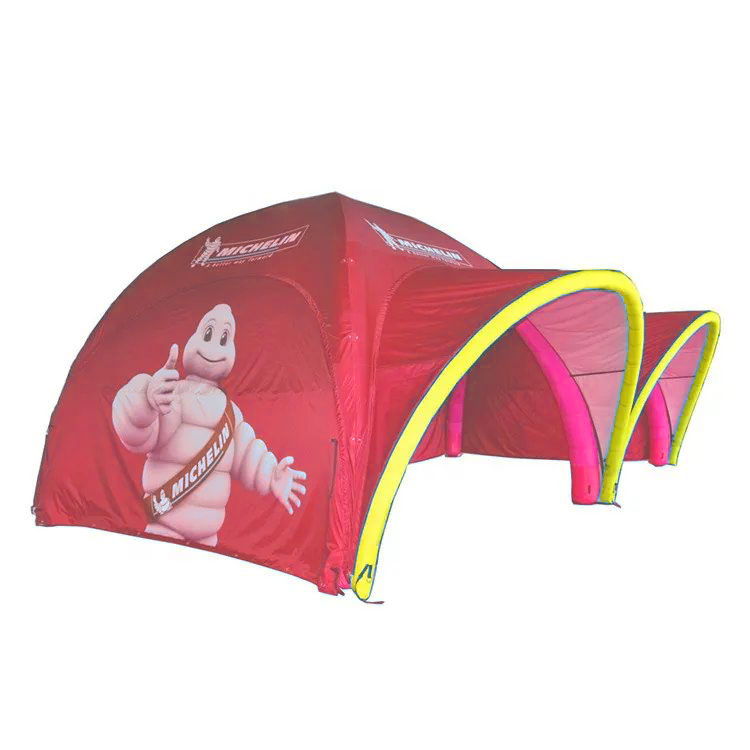 Inflatable Tent For Party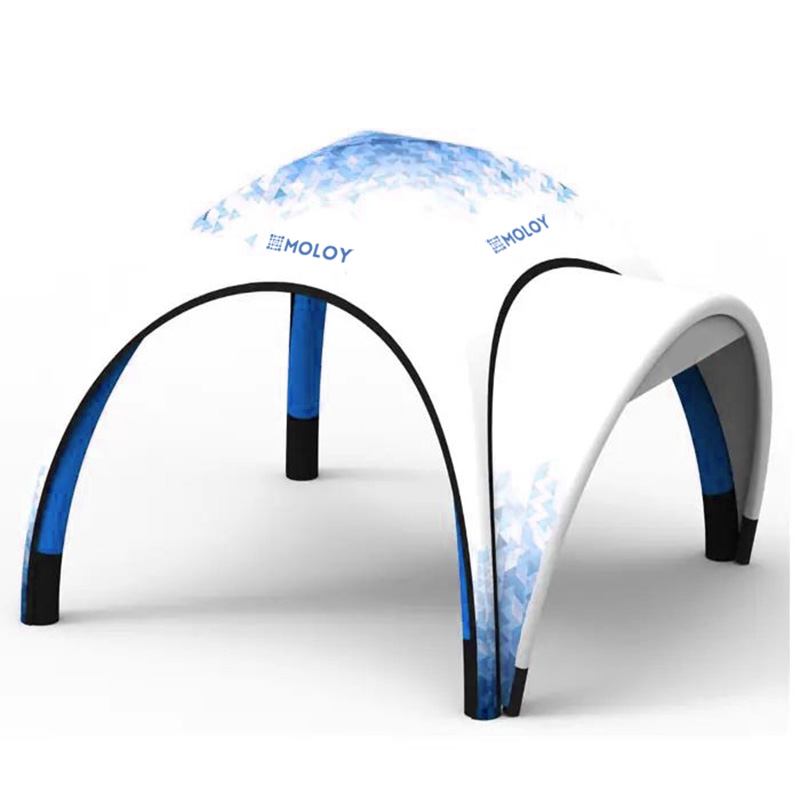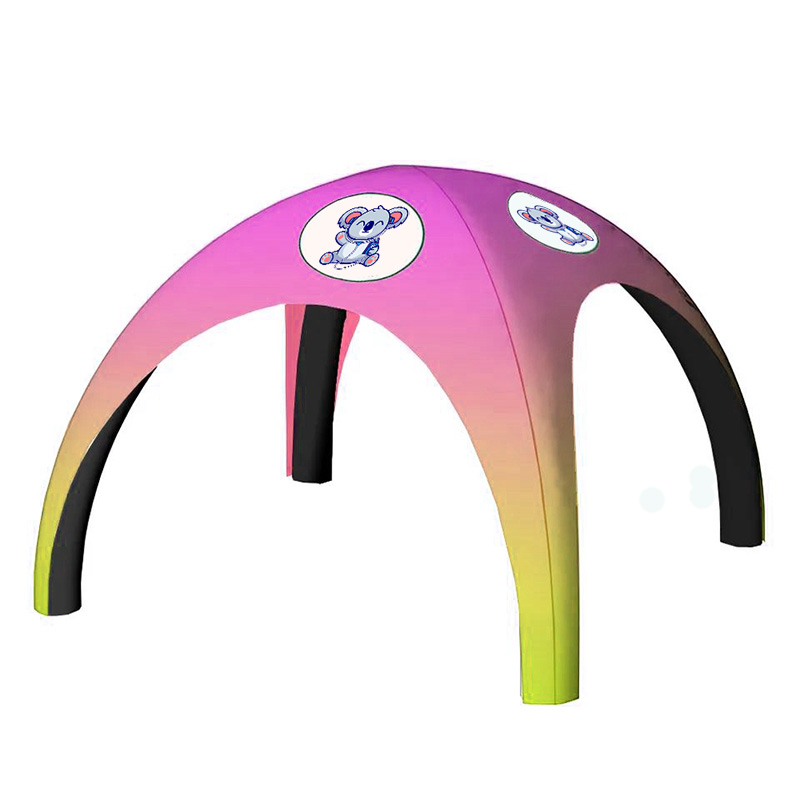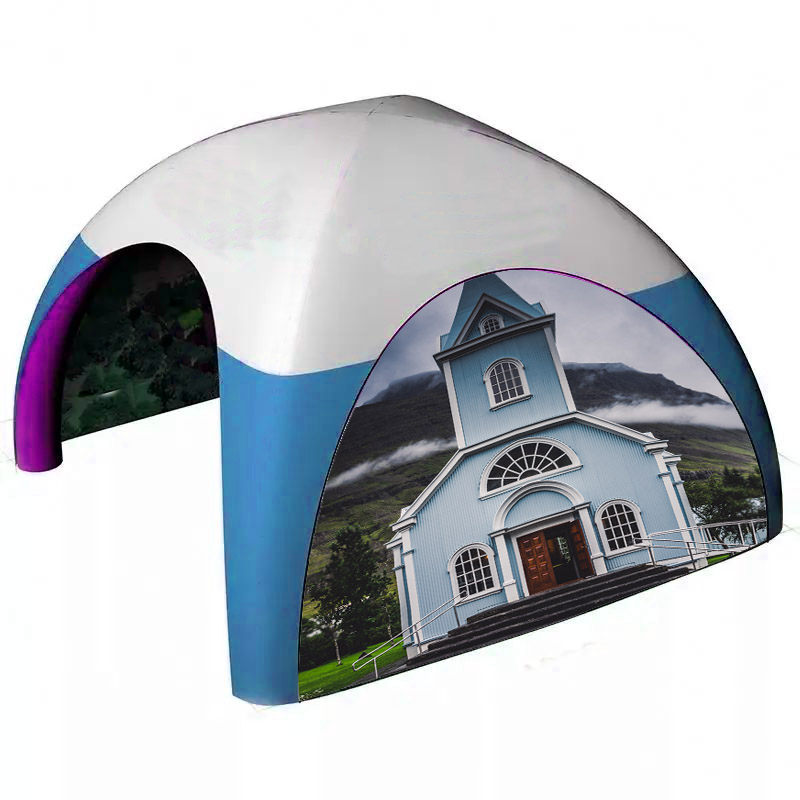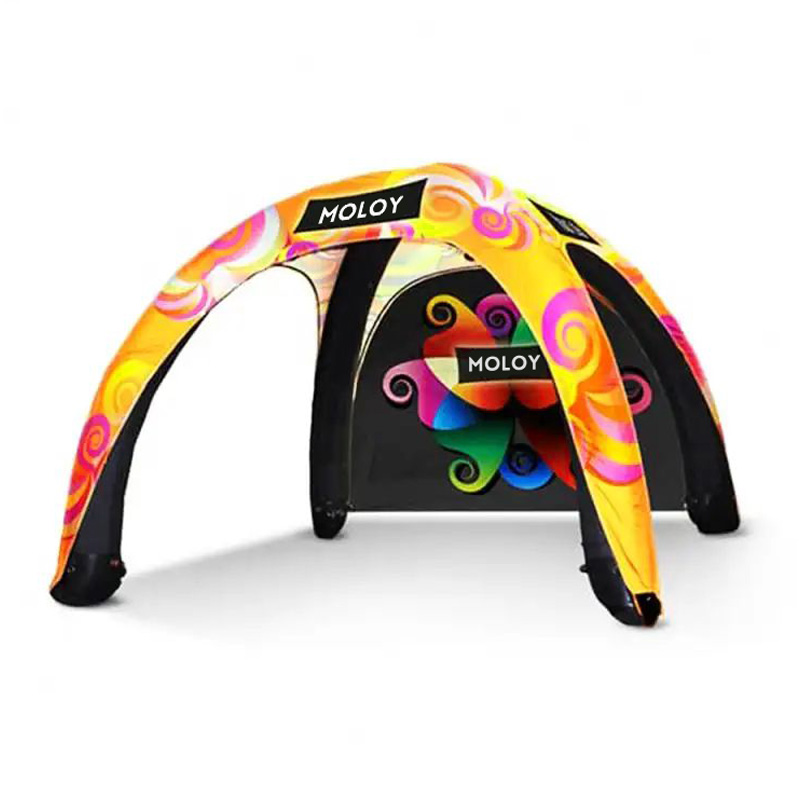 The promotional inflatable V tents are a popular choice for outdoor advertising and events due to their eye-catching design. Simple designs always refresh people's memory. The air tents can be customized with graphics to promote a brand or event. A custom air tent is a great marketing tool. Moloy inflatable event tents are available in a range of sizes and styles. It's easy to set up the inflatable canopy tent. The durable material and structure make the promotional air tent more stable. They can be easily packed up and transported in a small bag. Moloy can provide all Tent accessories: Carry bag, Hand pump, Blower, Stakes, Sandbag, Over-pressure valve, LED light, Anchoring line, and Valve. If you have advertising or other requirements, don't hesitate to contact us TODAY!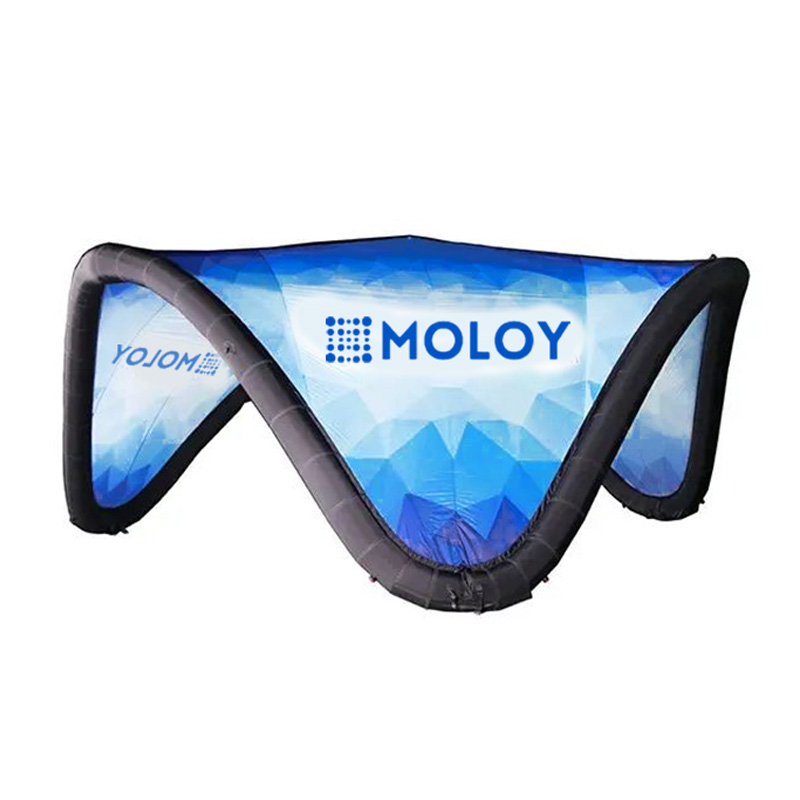 Inflatable Advertising Tent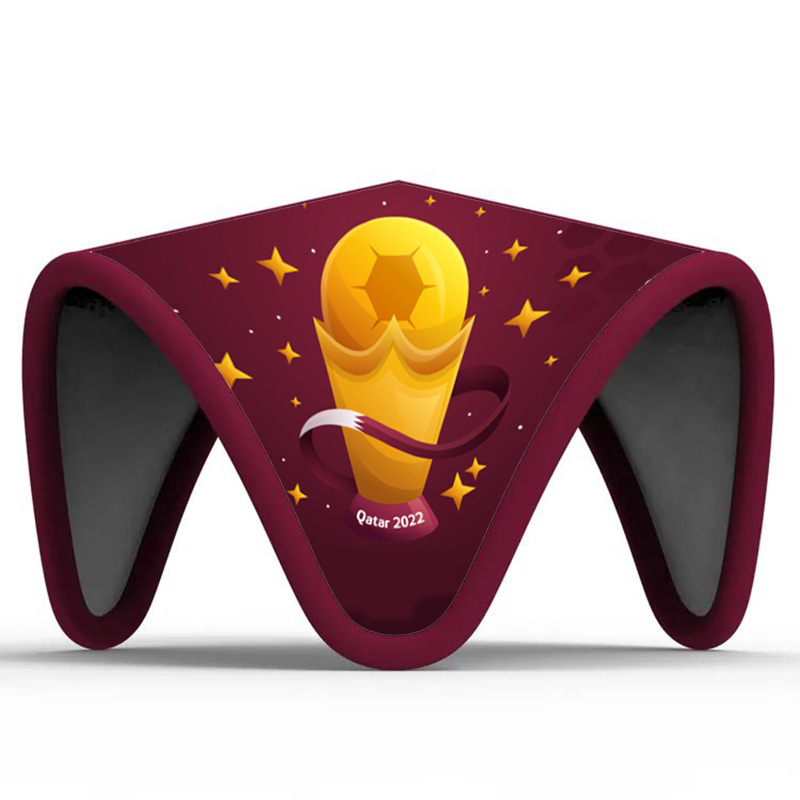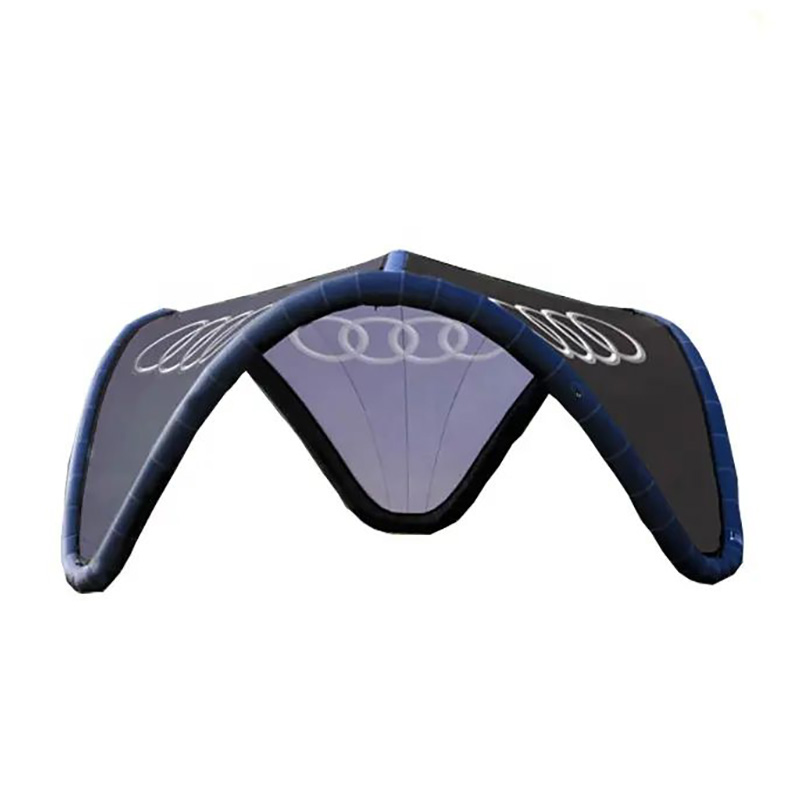 Inflatable U Tent is an innovative way for indoor/outdoor exhibitions or trade show events. The unique shape and customizable graphics are sure to stand out and attract attention. The roof and side walls are made from 400D dacron material that is fire-retardant and waterproof. TPU bladder is environment-friendly. Quick setup makes it easy to use. Durable materials and structure make the inflatable canopy tent last a long time in rainy or windy weather. It is a good branding solution for new products, campaigns, and sponsorship.
The air tent can be also used as an inflatable gazebo tent on a boat/yacht.
Whether you're showcasing outdoor and camping gear, sports and fitness equipment, automotive accessories, or any other services, Moloy Inflatable U Air Tent is the perfect way to make a lasting impression. Kontakt os today to learn more.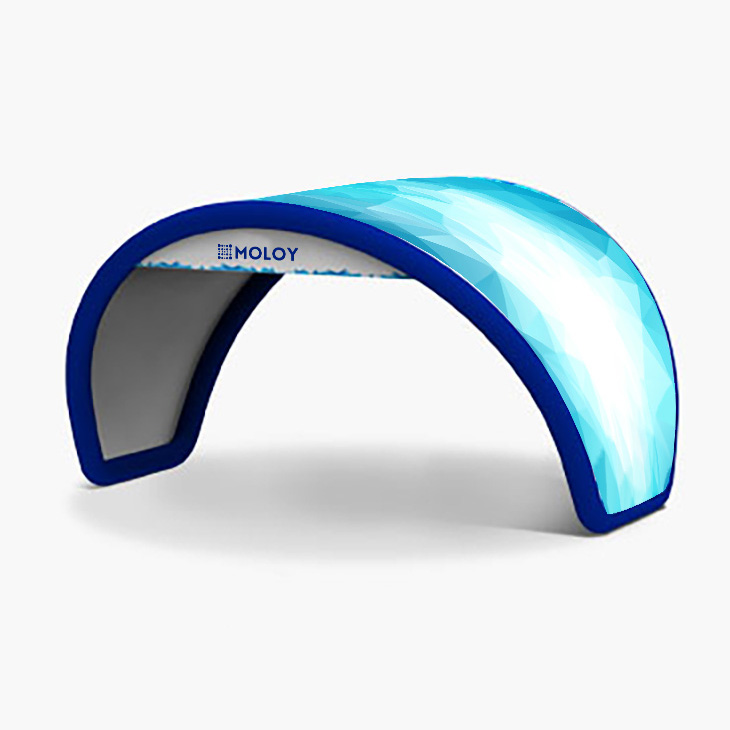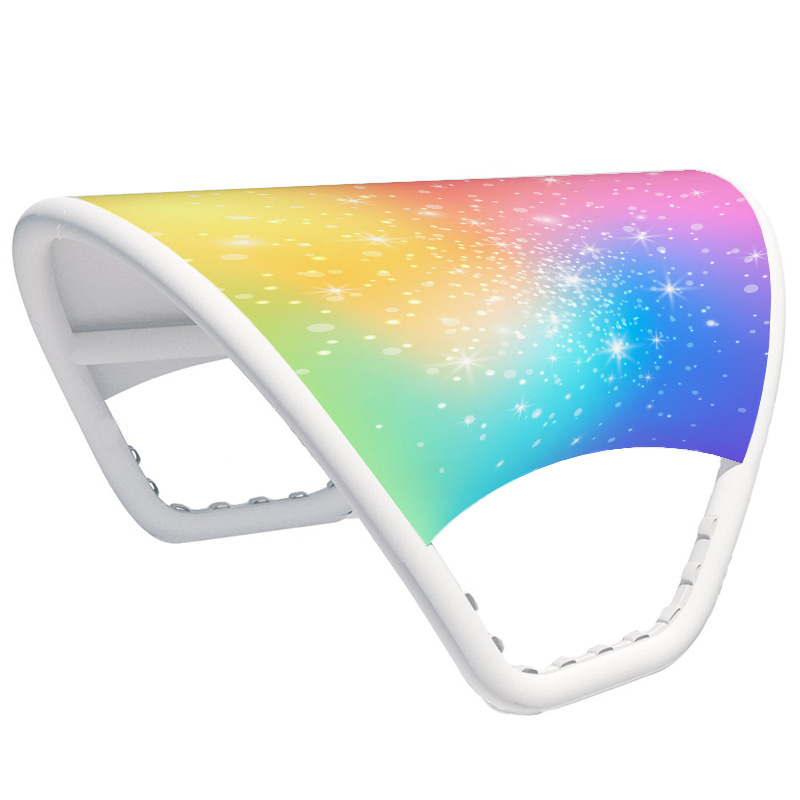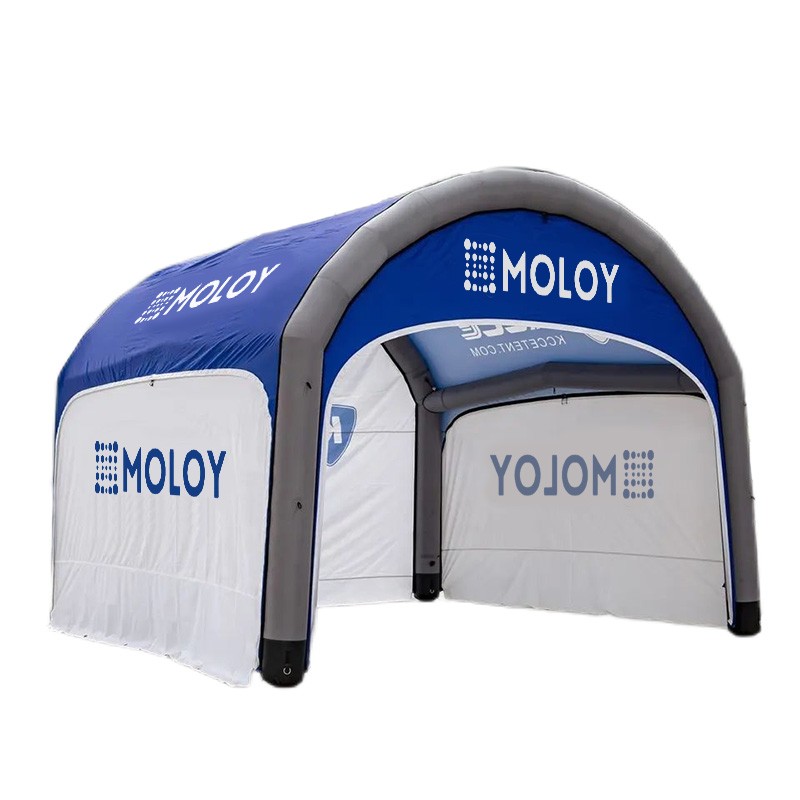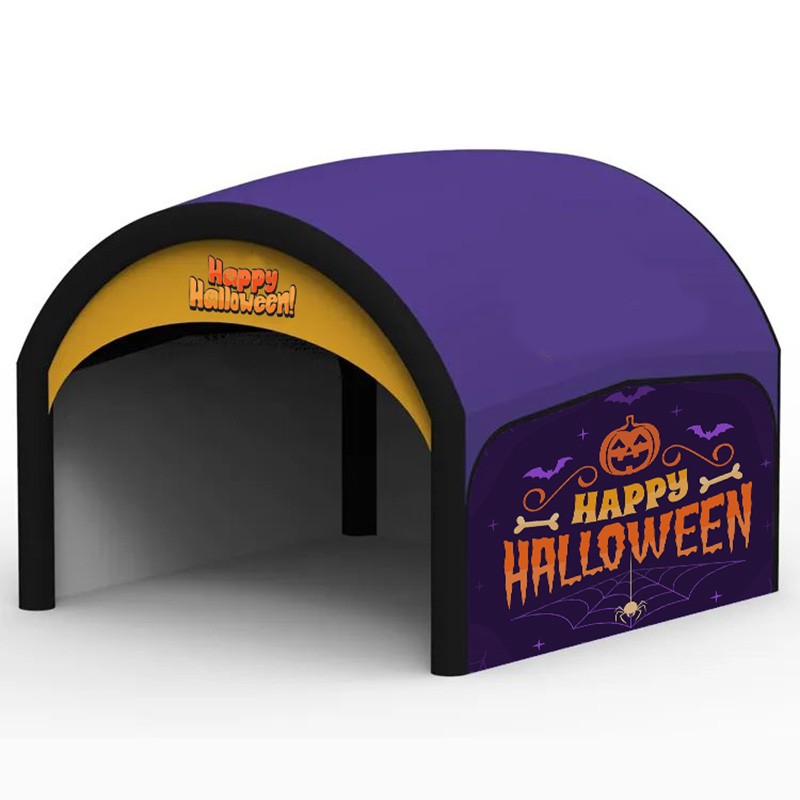 Inflatable spider tents are unique air tents that can be used for a variety of events and promotional activities. These promotional tents feature multiple legs like a spider-like which provide stability and support. The promotion tents can also be enclosed with detachable side panels. The main material is waterproof Oxford. Inflatable canopy tents can be fully printed with custom graphics or logos. An inflatable spider dome tent can be built with led lighting & music for parties. The size can be from 3x3m to 15x15m for different purposes. If you need some inflatable advertising tents to promote brands or events, kindly please contact us. [email protected]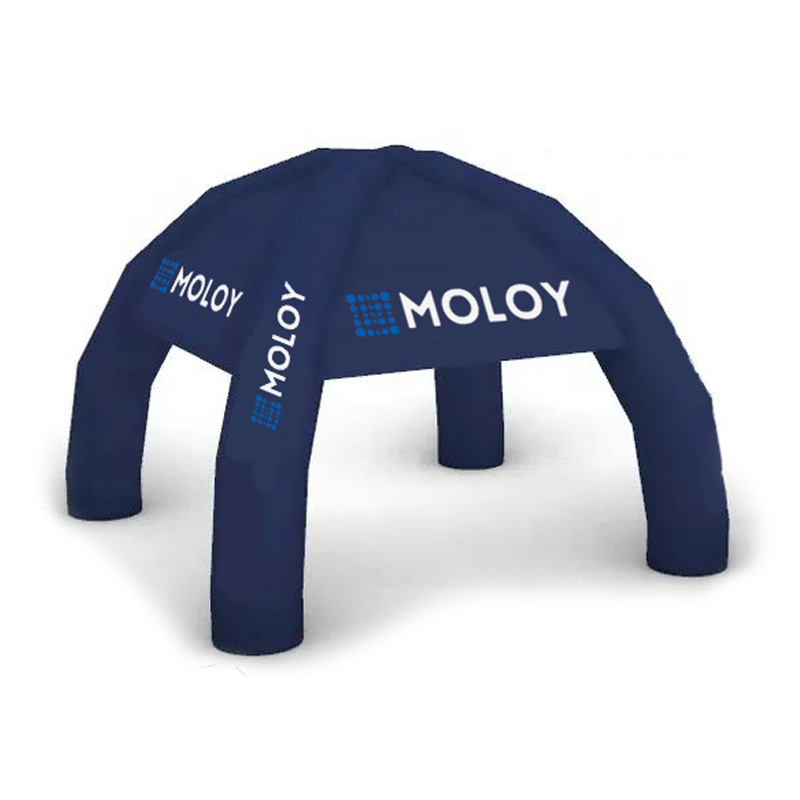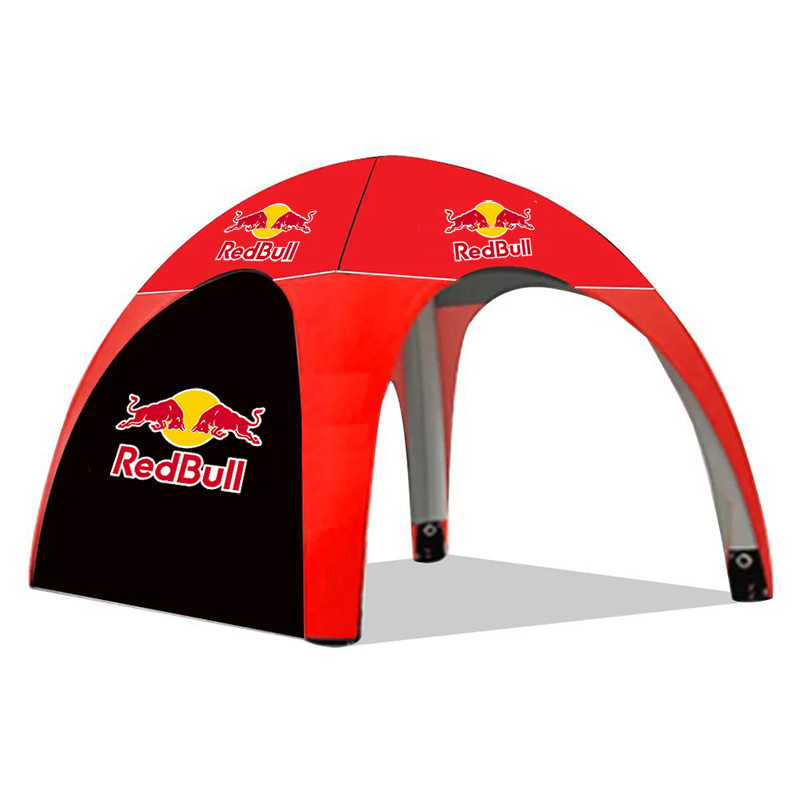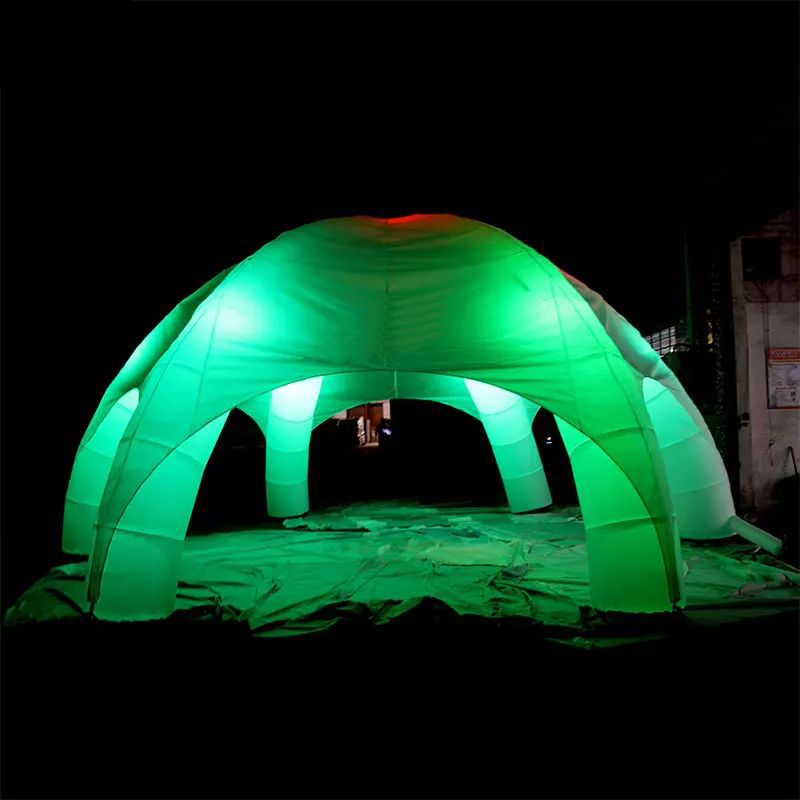 Inflatable Promotional Tent